Pokemon TCG - How to determine card value
Did you get a Secret Rare pull from a new Pokemon card pack and want to determine how much it's worth?  Here's a way to price any trading card (including MTG, Digimon, Yugioh, Dragon Ball Super, ect) and get the most from the resale.

Step 1:  Determine if the card has value
There's several great ways to determine a card's value.  In our opinion, you should always compare several places to determine a fair resale value.

Let's use the card Charizard V (Shiny Secret rare from Champion's Path seen below) as an example.





- Search the card on TCGPlayer (https://www.tcgplayer.com/).  This is a quick way to determine what other businesses specializing in singles are selling the card for, and determine a fair market value.
- At time of posting, this card has a value of around $320 dollars *ungraded* (we'll go into what this means later)  https://shop.tcgplayer.com/pokemon/champions-path/charizard-v-secret
- We find this price estimate, by checking not only the highlighted seller price, but also by going down to the bottom, and looking at all listings available for "Near Mint" (We'll go into what this means later as well)
- Do a 2nd check on another platform (We'll use Ebay in this example).
- Search the card name/set and select "Sold items" under the "Show Only" section near the bottom. Now hit apply.  Collect a few examples of cards that have sold recently.  From our search, this card is currently selling for $290 to $320, which aligns with the other market price.

- Note:  Do not take into account PSA graded cards as they will show higher value.  These will be in hard cases, with a sticker on top with a grading of 1 to 10.

Step 2:  Determine the card's condition
- If the card is fresh out of the pack, hopefully the card is in perfect (called mint) condition.  However, this may not always be the case.  You'll want to closely inspect the card for wear/fraying on the corners, sides, and make sure the card's printing does not have any minor flaws.  For high value cards, you'll also want to take a quick visual inspection of the print itself, and make sure the card looks centered (the borders of the cards are all nearly equal size).
- Certain cards are actually worth more if they are considered "a misprint", so very obvious printing flaws are not always bad!  For example, certain cards may turn into a collectors item if an obvious printing issue is present or was misaligned during printing.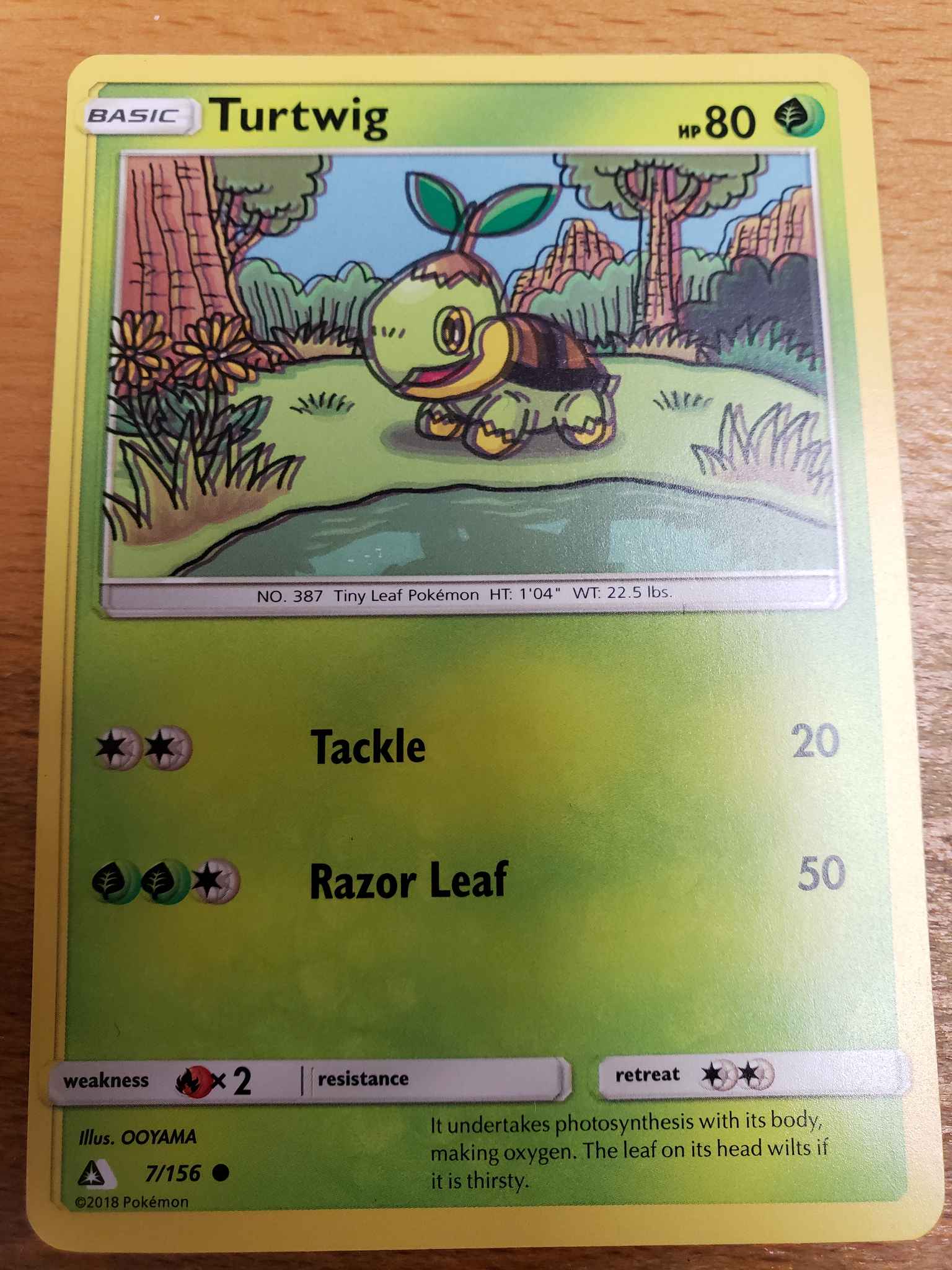 - Here are the common card conditions with their description:
Mint - This is the status of the card fresh off the printing line.  This indicates absolutely no flaws and no signs of handling.
Near Mint - This is the status of the card out of the pack (unless your card arrived in pristine condition).  Indicates the card was handled, but other than that, no flaws.
Lightly Played - This card was handled and existed outside of the pack for a small time unprotected.  May have slight bending or barely noticeable cosmetic issues.  
Moderately Played - This card was handled several times, and was unprotected for a long amount of time.  The buyer should expect visible cosmetic issues (light scratches, slight bending, or slight fraying near the edges)
Heavily Played - This card has noticeable cosmetic damage, but is still able to be played.  Can have obvious cosmetic damage, but the card should be mostly new still (obvious scratches in the foil, bending, scratches to the back of the card, frayed edges) 
Damaged - This card has obvious damage beyond cosmetic, and would not have the same value as a new card.  This should be used if the card was folded in half and has an obvious crease line, the card has a rip, the corners are dented or scrunched in, there's heavy fraying on the sides of the card easily noticeable. 

Note:  If the card is not Mint or Near mint, this should be made very obvious to a potential buyer to avoid a return.
Step 3:  Increasing the cards value
If you've determined you have a valuable card in Near Mint or Mint condition, it may be worth going the extra mile to increase it's value and turn it into a collectors item.
- When posting the card, take as many pictures as possible.  People are more comfortable buying a card when they know exactly what they are getting.  We suggest the following:  A picture of the card from the front, the back, a picture of each different corner close up, a picture of the art close up, a picture of the side profile of the card (to show no bending and crisp edges), a picture of the card in a protective case/sleeve as the main picture.  You don't want to handle the card once the card is in a protective case, so be sure to take a lot of pictures before sealing away, as potential buyers may want to see specific angles.

- For a card with what you consider to be significant value, it may be worth purchasing a protective case.  These can just be simple plastic hard cases, all the way up to acrylic cases that seal with screws.  Be sure to highlight the type of case used in the listing, and it is included with purchase.  

- For cards worth several hundred dollars, PSA grading should be considered.  Keep in mind if the card is newly released, it may be worth skipping the grading and selling the card while hype and demand is high rather than waiting for PSA grading as it does take some time.  To learn more about the cost associated with PSA grading, and how to do this, check out https://www.psacard.com/resources/faq

Have any other tips on selling cards, or notice something we didn't include?  Please comment below!